Class is in Session with Doc (Replay and Group Addition)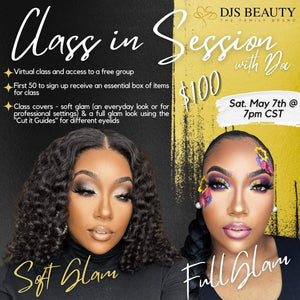 This is a virtual class that will allow you to interact with Doc live and up close. 
The two looks are- Soft Glam ( with the option to add depth) for professional and everyday looks and Full Glam- for those special night outs or events that require that Extra Touch! 


Admission into the class includes replay of class and access to a private group for help once the class ends for an extended time.
Details and a link to the class & group will be sent out separately via email. NO REFUNDS are available for this.