Brow Bootcamp in Session with Doc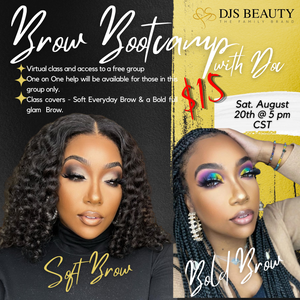 This is a virtual class that will allow you to interact with Doc live and up close focusing only on brows. 
The two brows the bootcamp will focus on are- Soft Natural Brows ( Everyday and Professional)  and Bold Full Glam Brows- for those special night outs or events that require that Extra Touch! 

Admission into the class includes replay of class and access to a private group for help once the class ends for an extended time.

Details and a link to the class & group will be sent out separately vi email. NO REFUNDS are available for this. Be sure to register an email with your purchase so you will not miss out on the email which will include a link to get access to the private group.