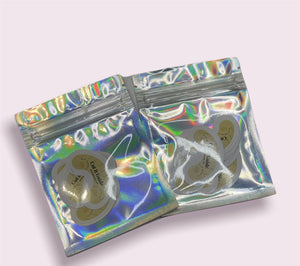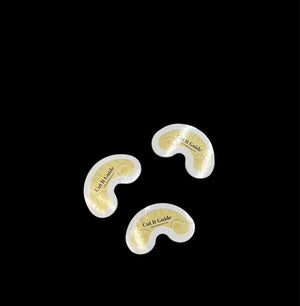 Are you tired of using makeup remover and harsh wipes to clean your lid space to get a sharp, clean cut crease? Cut your time in half significantly and use our cut crease guide, whether you're doing a full cut crease or a half cut crease. 
Our cut crease hide stencil is a great tool for quick and perfect cut creases, these stencils will help you create soft cut creases for everyday looks or colorful, dramatic.
No matter your level, beginner or pro, these cut crease guides are a must have tool in your makeup kit. Quickly and effortlessly use the cut crease guide to create the perfect winged cut crease.
**10 Sets of Cut Crease Guides come in one order.
HOW TO USE:
Step 1: Apply your eyeshadow base and allow it to dry.
Step 2: Apply guide.
Step 3: Apply crease eyeshadows. *blend out the shadow based on the length of your choice using the lines as a guide.
Step 4: Peel the guide to reveal a sharp cut crease and clean area.
Step 5: Apply more base to the clean area where the guide was and allow it to dry.
Step 6: Apply your eyelid eyeshadow shades and add eyeliner and lashes for a complete look. If you're feeling a little extra glam, apply your favorite glitter.
Caution- If you have any known allergies or are reactive to any product with adhesive or latex, please use with caution. We are NOT responsible for any allergic reactions. Please consult with your physician before using any products on your face.