Natural Solid Brush Soap (Available in 2 sizes)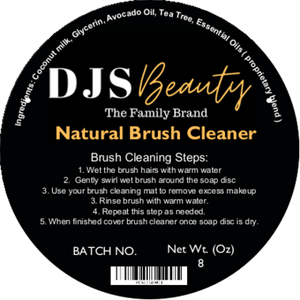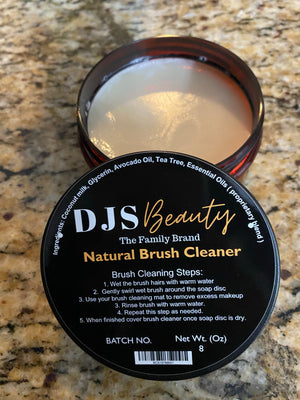 The DJS Brush Cleansing Solid Soap formula deep cleans both synthetic and natural hair brushes, while our amazing oil blend leaves them extra soft once dried. Our amazing formula also provides anti-microbial properties to ensure no harmful bacteria collect in the bristles. 
May trigger nut allergies!
Benefits:
Deep cleaning formula made with an amazing Oil blend
Anti-Microbial
Use on Synthetic & Natural Hair Brushes
Leaves bristles feeling soft
Easy to use
Great for travel!